Background
It is well known that the surgical skills required to reach competence in endoscopic surgery are essentially different from open surgery and requires a longer learning curve. In-the-job laparoscopic surgical training in Obstetrics & Gynaecology is patchy, lacks structure and fails to provide adequate training in most cases. Such training is becoming increasingly challenging with the pressures of patient safety, theatre time and EWTD.Traditional short laparoscopy courses have no significant impact on the acquisition and retention of laparoscopic surgical skills. There is evidence that trainees tend to underutilise optional simulation training facilities during working hours. Therefore, to produce well trained gynaecological laparoscopists training programmes need to offer simulation training as a fully supported component of the curriculum. Different types of simulators exist to aid teaching laparoscopic technical skills, including laparoscopic box trainers and virtual reality (VR) simulators.
The effectiveness of these systems has been well documented in randomized controlled trials and in several systematic reviews.Laparoscopic psychomotor skills learnt in the lab have been proven to be transferable to the operating theatre. The ideal laparoscopic training course must provide a comprehensive curriculum, objective assessment, validation and allows time for trainees to progress up their own individual learning curve, consolidate skills and to achieve competence. Moulton et al demonstrated, in a randomized controlled trial that distributed, as opposed to massed, practice results in improved acquisition and transfer of a technical skill learned on a simulated model.
These findings have also been replicated in other publications. Simulation training has therefore revolutionised surgical training and promises to compliment certification and validation in future.Supported with the above evidence, we also believe that the best supplement to the current endoscopic surgical training in the UK, across specialties, is a form of modular simulation training system that combines regular simulation, mentorship, and commitment to a structured curriculum. This will support the trainees to gradually progress up their individual learning curves and become safer surgeons who are able to better utilise real-theatre training opportunities. Consequently today's trainees will become better future trainers.
What we do
Founded in March 2013, The Wales Endoscopic Skills Training (WEST) course is a modular course to teach the fundamentals of basic and intermediate laparoscopic theoretical knowledge and psychomotor skills over 6 months. Trainees attend one Saturday a month for classroom teaching and hands on skill training. Trainees are given training boxes to take home and practice tasks of gradually increasing complexity to allow the repetition of complex tasks, which is essential for adult learners to achieve proficiency. Regular mentoring and feed back is provided by a dedicated faculty.
The Course founders approached the Obstetrics and Gynaecology Specialty Training Committee (STC) with the WEST Course proposal for the Obstetrics & Gynaecology trainees in Wales.
The STC provided the WEST course with "Laprotrain" simulators, endorsed and advertised the course among the trainees. The STC proposed that the ST2 & ST3 were the preferred groups of trainees to start with and the WEST course executive agreed and supported the proposition.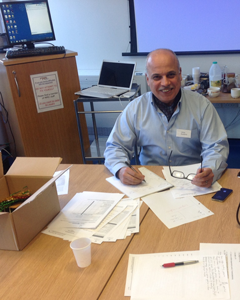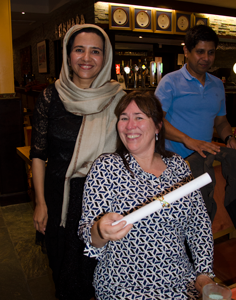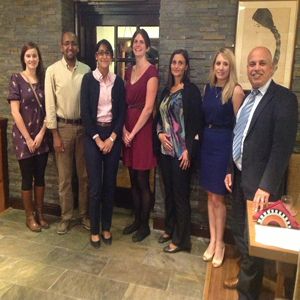 Why Choose Us
We are the only Course of this kind in Wales. If you want to develop your skills and knowledge in a safe environment apply to be part of this elite group.
Be trained by top consultants in Wales. You will learn face to face as well as assignments required to complete at home. Our classes are small so you really get the attention required to develop your skills.
If this is what you are looking for to further your career apply here.
Aim of the WEST Course
To provide a multi-platform education solution to develop the consultants of our future.
By providing practical face to face training days we aim to pass on our skills and knowledge. Taking these skills our students will utilise the loans equipment to practice and develop at home. Assignments along with practical assessments will assess our students progress. Our vision is to see these student take their learning into theatre and apply on a daily basis.
Provision of alternative methods of learning and career development enables the future surgeons learn and develop in an effective and practical manner.
The best course to enhance your knowledge and increase learning.