Classroom & Practical Learning
---
For each module there will be a classroom day based at Princess of Wales Hospital Bridgend. This will set the foundations for your distance learning and application in the workplace. We encourage you to go back to your hospitals and apply the skills you are learning as well as practicing with your lap boxes. Practice makes perfect.
Social Network
---
We encourage you to interact with your classmates and teachers. Use the social networking tools here to share experiences, best practice or reach out for support. Don't go it alone.
Measurable Progress
---
See how you are developing throughout the course with the tools available on your page. You can identify your strengths and weaknesses as well as see the development of skills over the 6 month period. All assignments can be uploaded and scores viewed online.
We created this course to be at the cutting edge

Our aim is to ensure every student completes the course having developed the required skills to...Read more

You must do this Course

The west course is an important step in your career in endoscopy. you must do this course.
About Us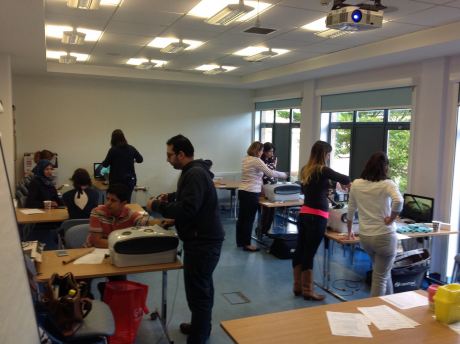 Founded in March 2013, The Wales Endoscopic Skills Training (WEST) course is a modular course to teach the fundamentals of basic and intermediate laparoscopic theoretical knowledge and psychomotor skills over 6 months.